Get our Spring Wellness Box before it is gone...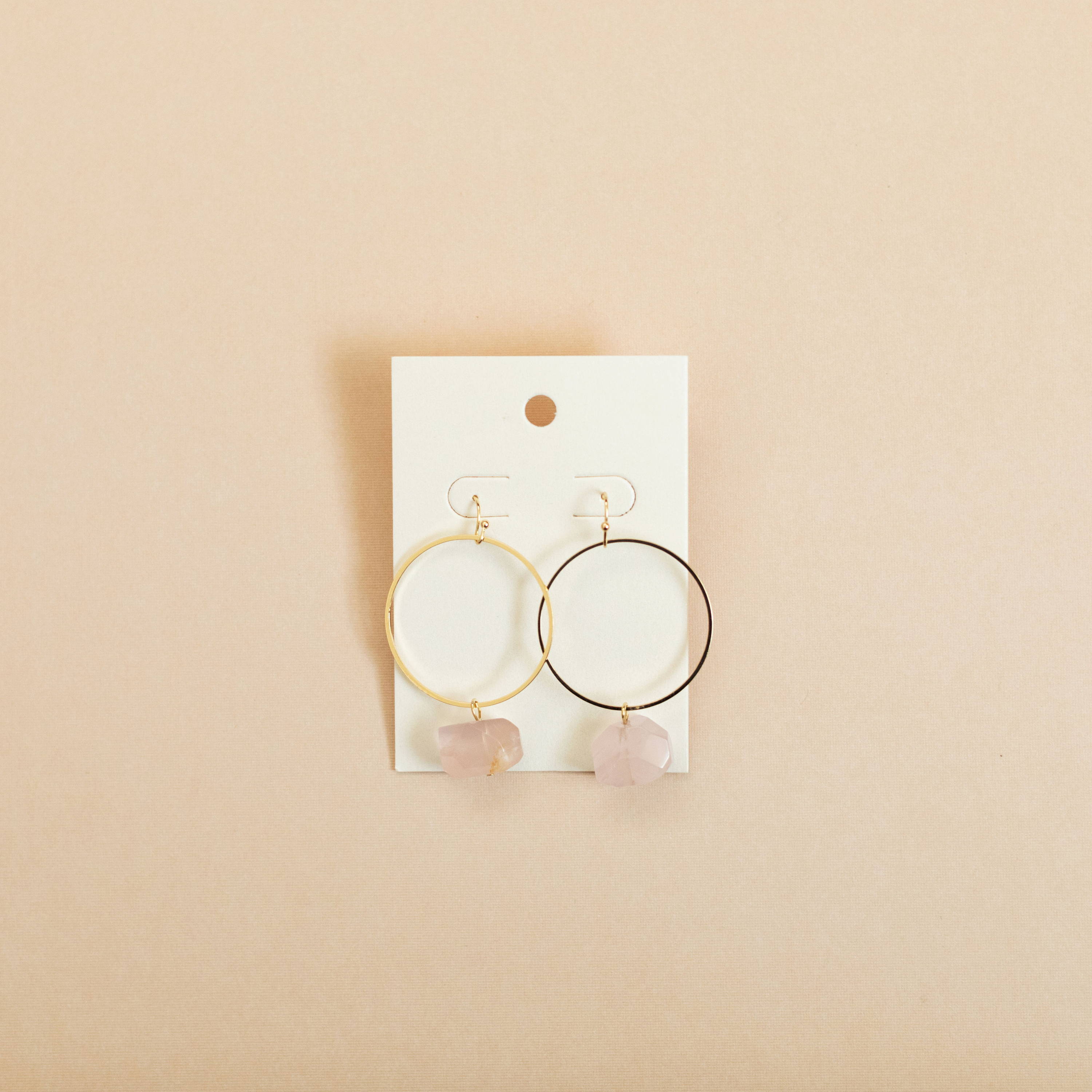 Rose Quartz Crystal Gold Hoop Earrings
These large minimalist gold hoop earrings with two rose quartz crystals are gorgeous! Rose quartz is know to purify and open your heart to promote love, self-love, deep inner healing, and peace. These beautiful boho cluster earrings are fresh and unique. The rose quartz stones vary in shades of pale pink so no two stones are the same.
Vintage Fashion Jewelry is a UK based fashion brand creating vintage style accessories and hand made jewelry. Inspired by all things vintage, pretty, boho and kitsch. We love supporting small, female owned companies and we are so grateful we found them!
Tip: Wear them when want to brighten up your look.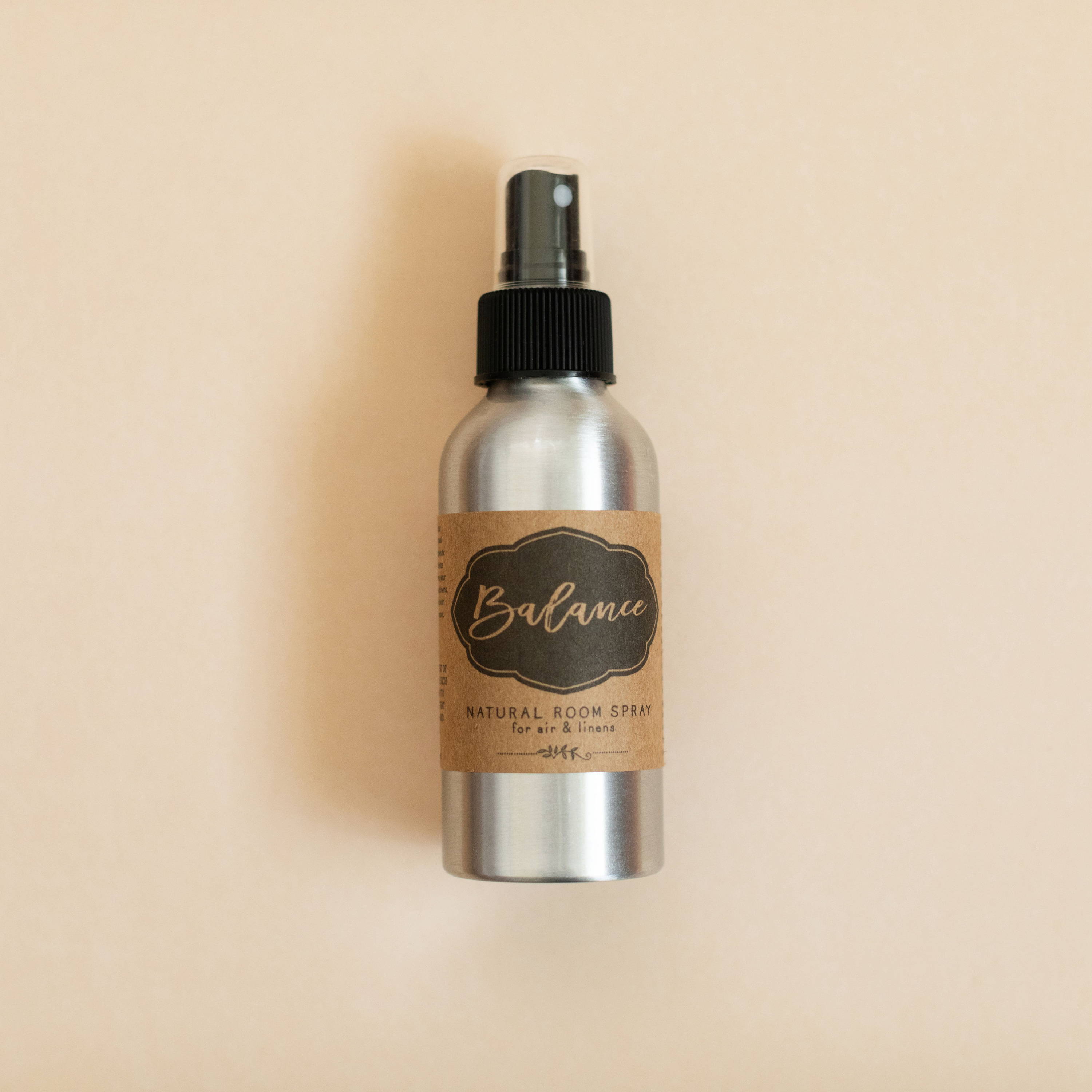 You are going to love this natural room spray made with pure essential oils from Nature Works Candles. Their products are hand-made in small batches from rural Black Earth, WI. They are pure and simple, and always inspired by nature.
In this spray, you will enjoy the fresh, herbaceous scent of rosemary that is paired with the rich floral aroma of lavender to create a balanced scent that can help clear the mind and calm nervous tension.
No artificial fragrance, dyes, phthalates, parabens, alcohol, formaldehyde, preservatives, or petrochemicals.
Tip: This spray provides a natural way to deodorize places like kitchens, baths or anywhere your pets roam. Perfect to freshen your bed linens, car or hotel room when traveling.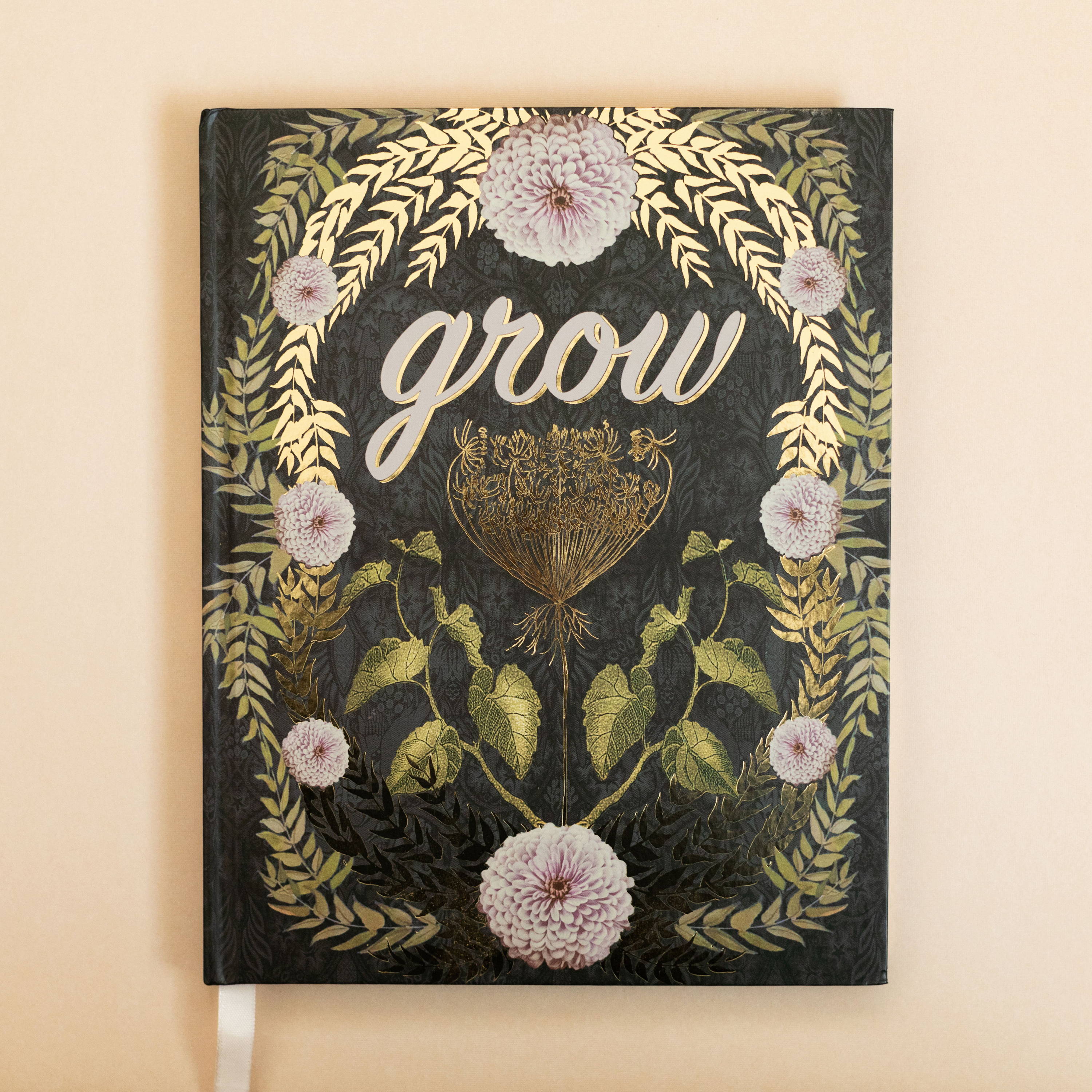 Beautiful Hardcover Journal
You are going to love curling up with this beauty! A place to escape, release your thoughts, and organize your plans & goals. You will be inspired by the beauty of this journal. It has gilded gold edging, and gold foil accents with a ribbon page marker. The inside are images of nature to leave you feeling relaxed and empowered.
This is a Papaya and Fireweed piece of art. Their artisans are committed to celebrating the beauty and resilience in women, and we love that! They are a woman owned and operated company in a time of heightened empowerment and cultural changes, and they reflect that in their product offerings. They got their start by sharing lush and layered female muses, and they have been known to push the envelope in equally quirky and lovely ways.
Tip: If you have never experienced journaling, we are so excited for you! It is such a therapeutic experience.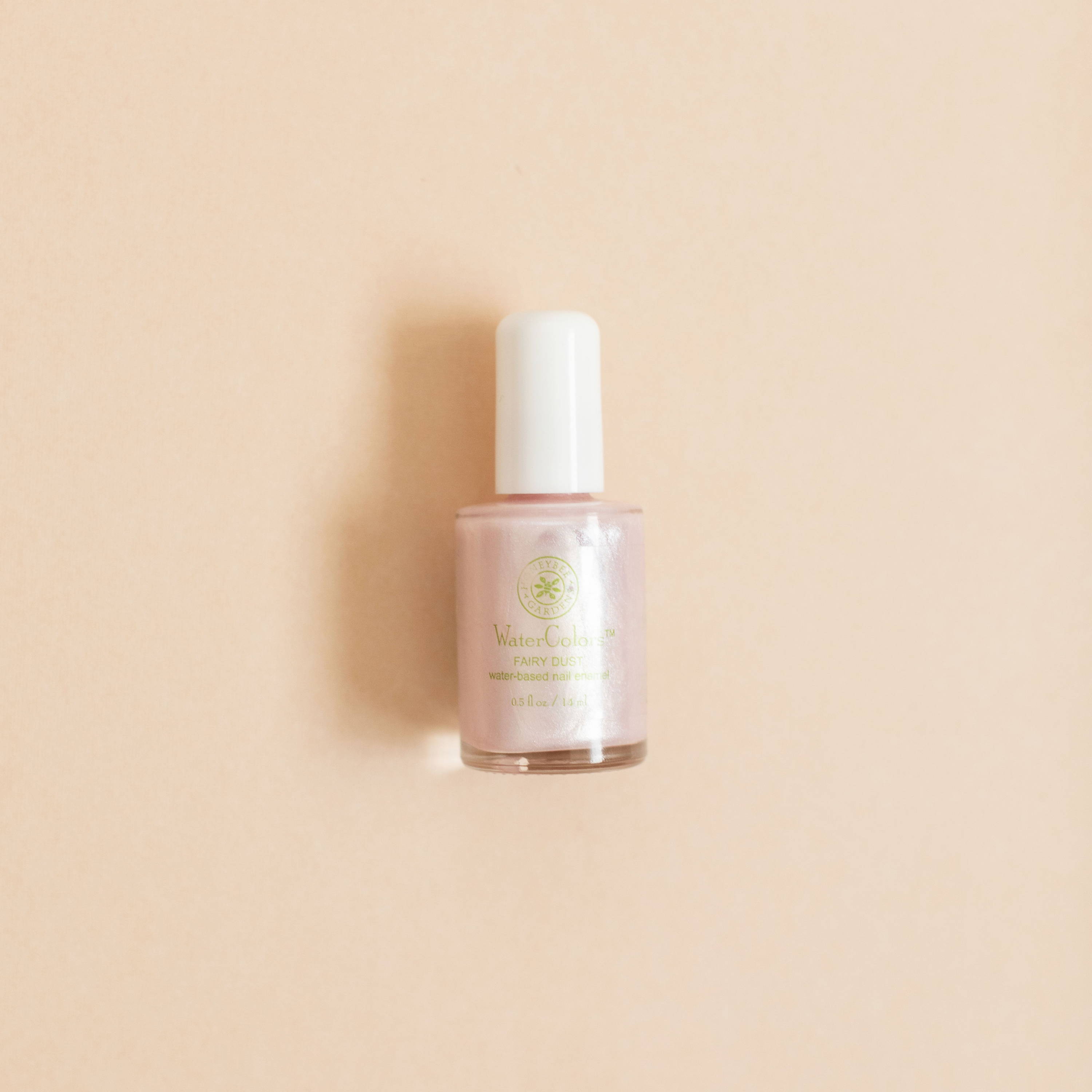 Natural Watercolor Nail Polish
For those of you who want an alternative to a harsh solvent-based nail enamel, we've got the solution for you! Honeybee Gardens nail polish is a unique water-based polish that is free from strong chemical odors; no more nasty fumes!
This nail polish is not just "10 Free", they are "12 Free" thanks to their patented technology, there is nothing else like it on the market. Honeybee Gardens was created by an author and herbalist. They create pure, all natural bath and body care products made from only the finest organic ingredients, offered at a reasonable price, and treat every customer like a friend. They also donate to no kill animal shelters.
This color is called "Fairy Dust", it is frosted pink and slightly shear. Feminine, and soft.
Tip: Don't be overwhelmed, it's a slow process to ensure all your products are clean. We will help you do this!

Indigo Restoring Body Cream
Indigo penetrates deep into the layers of the skin, boosting hydration and delivering nourishing vitamins to your precious outer coat. Saturated in a nutritive base of their wild desert tincture, it provides your skin with vital elements needed to heal, regenerate, and flourish. It's loaded with ionized minerals and natural alkaline solutions that have extraordinary antibiotic, antiviral, and anti-fungal properties that preserve the health and beauty of the skin.

This blend of essential oils is designed to preserve, tighten, and soften the skin. Frankincense has been used for centuries to reverse the signs of aging as well as diminish stretch marks and scars. It quickly rejuvenates your skin and rebuilds its natural resiliency. The sensual aromas of frankincense, amber & myrrh lift the spirit and calm a nervous mind, bringing deep relaxation.
Good Medicine products are gifts from the desert. The beauty Lab is a collaboration of 3 women, inspired by the place they love the most- the Southwest desert. The desert is such a powerful and beautiful place. The plants that grow & thrive in this sometimes extreme climate remind us that we, as women, are free to thrive anywhere & everywhere!
Tip:
Treat yourself
& enjoy some luxury! You deserve it!
Fertility Moxie and Scentsable Health have collaborated to create plant oil perfumes to nurture your body, mind & soul. We created this line to support you, and to improve your emotional well-being.
This is our Clarity Perfume, a herbaceous & fresh scent to uplift and energize your mind! The aroma of sweet basil lend a hand in channeling the energy that grapefruit and lemon provide, all creating a greater ability to focus. Bergamot balances frustration and anger while spearmint helps relieve stress, and helps your heart and head find rhythm again.
Apply to pulse points (wrists, behind the ears, pit of throat, or heart center)
Breathe and release, knowing you are supported. Reapply as desired, up to three times a day.
Tip: Still loving your perfume? You won't after you experience this healthier alternative. You may find that the synthetic fragrance actually bothers you. Be aware of the word "fragrance" in all of your beauty and household products. Cosmetic & household product companies hide toxins within this ingredient.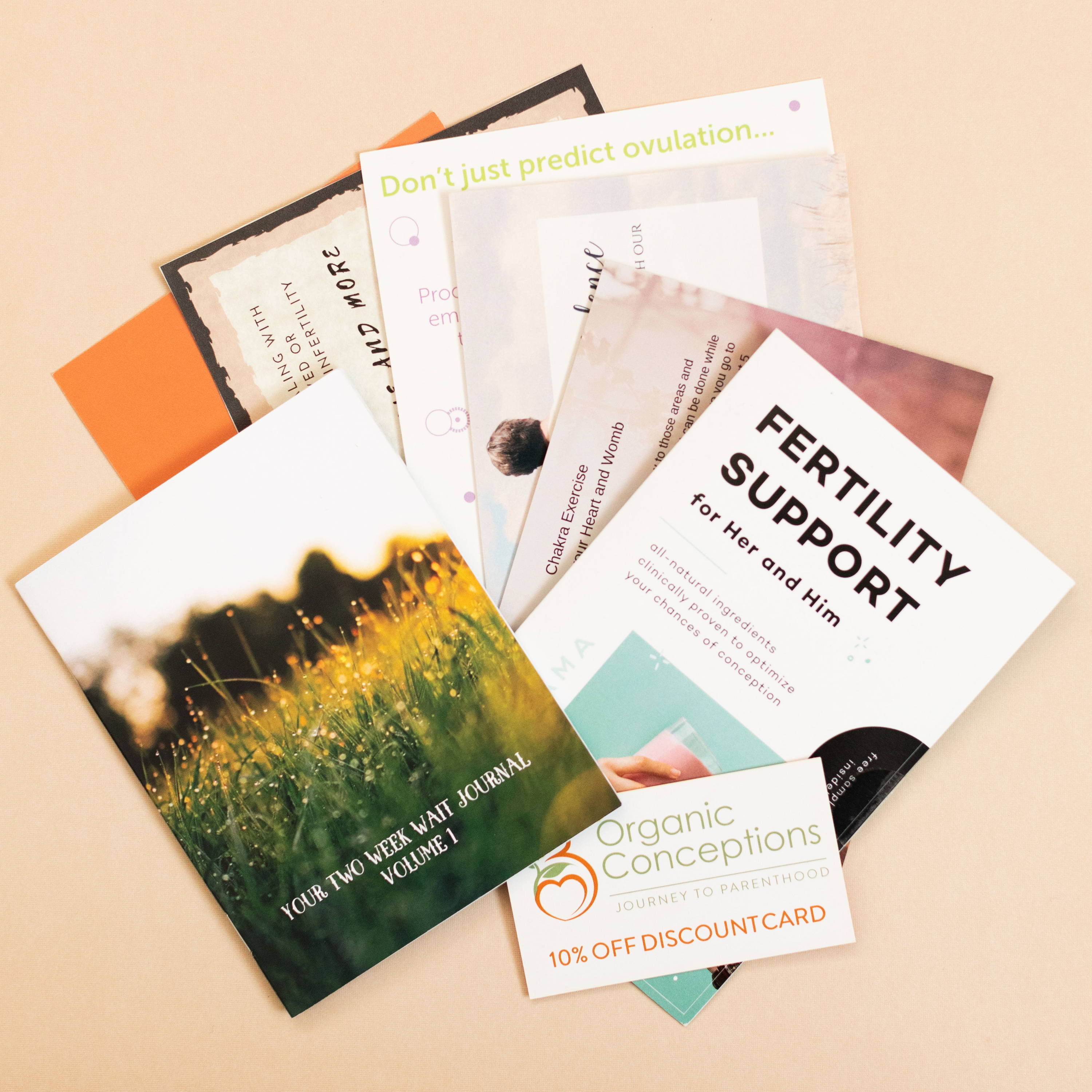 Not only are we providing clean, natural products in your subscription box to improve your health, but we also provide you with holistic women's health and fertility resources. Professionals that can guide, educate, and support you through a holistic wellness journey. Whether it is PMS, infertility, acne, food sensitivity, or anxiety- there is a path to a healthier you!
Tip: Keep looking for the root cause of your ailments, there is support out there and there are natural ways to heal.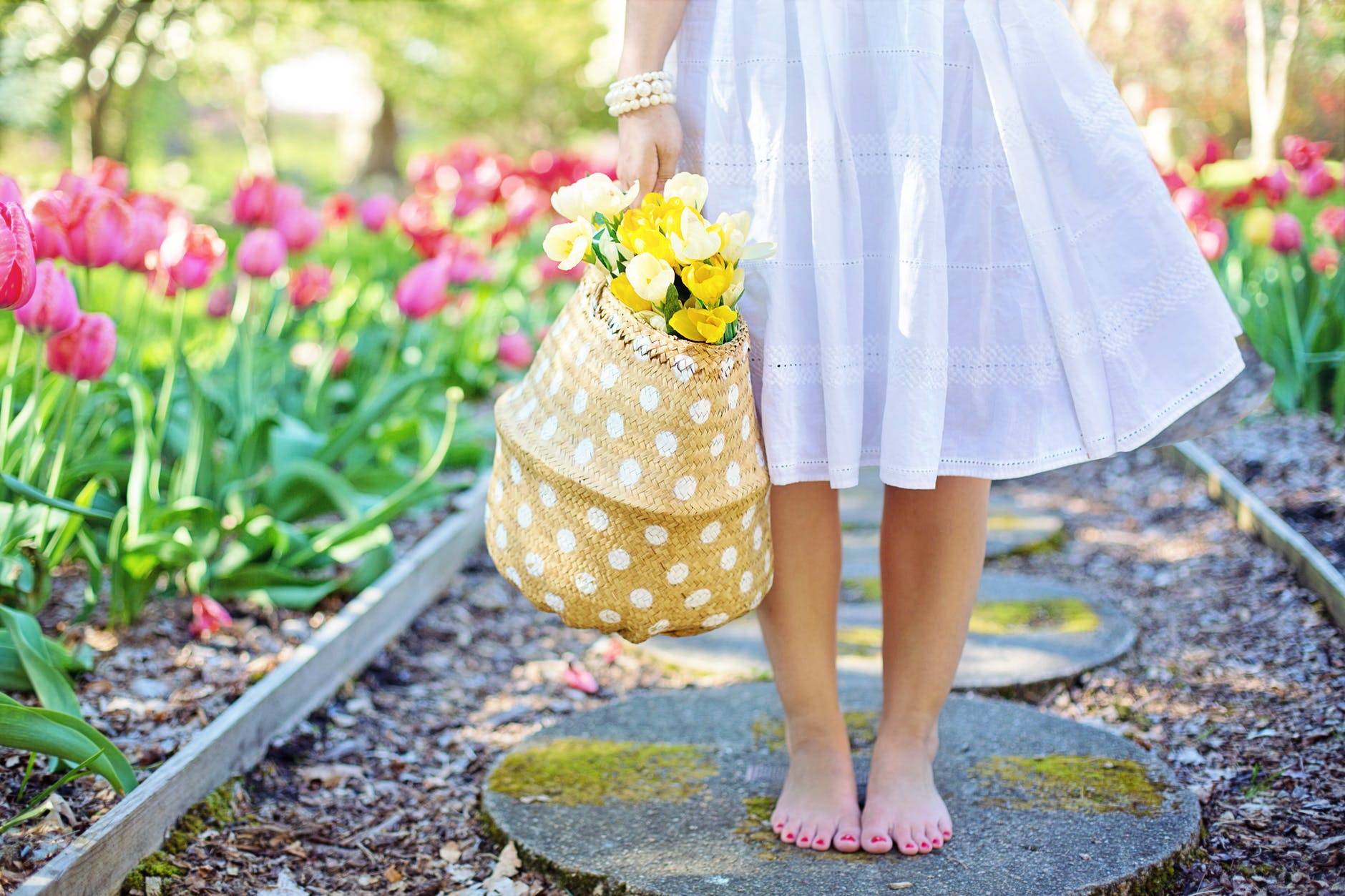 Beautiful Self-Care Notes
In your Wellness Box you will find beautiful self-care notes that will inspire, uplift and support your emotional well-being and growth.
Tip: Gratitude and meditation can change your brain. You are the only one in control of your thoughts and self-care.