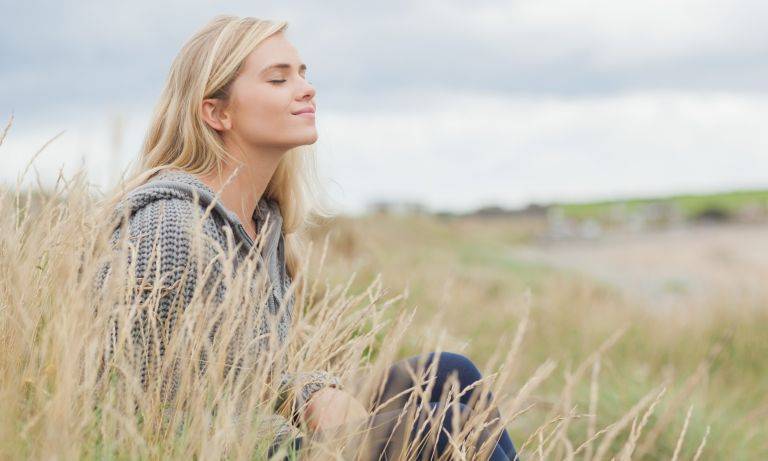 Sorry, our Fall Box is SOLD OUT.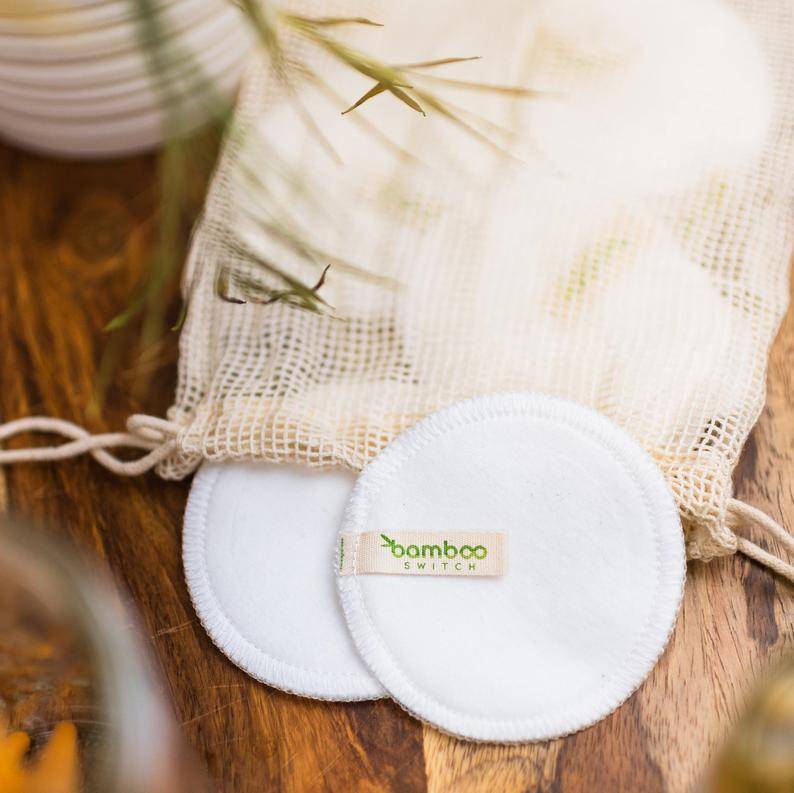 Organic Reusable Bamboo Cotton Rounds
You are going to love these! You will be in awe of you how soft they are!
Bamboo Switch® reusable bamboo makeup remover pads save tons of landfill waste as they are machine washable, recommended to air dry, suitable for all skin types, and last a good 1,000 wash cycles.
Each pad is handmade with so much attention to detail and passion to help our planet. Three layers of bamboo/cotton are sewn together for longevity.
The facial rounds are washable on cold cycle and we recommend to let them air-dry.
You Will Receive:
- 8 x Soft Bamboo Velvet Pads (70% Bamboo, 30% Cotton) - 3.15 Inches in diameter
- 1x 100% Organic Cotton Washable Mesh Bag
Tip: You can wash your pads right in the carrying case so they do not get lost.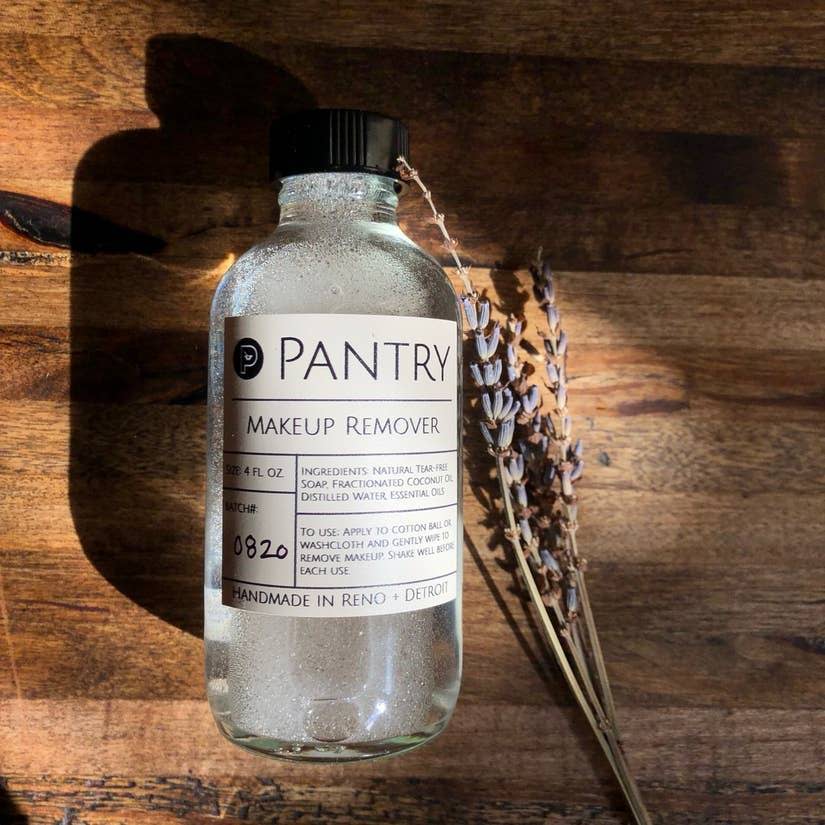 Are you still wiping your face with chemicals? There is a better way! This all-natural make-up remover is handcrafted with all the good stuff you want and none of the bad stuff you don't. And with the same benefits. Crafted to be gentle, yet effective, once you try Pantry's All-Natural Eye Make-up Remover, you'll never go back to chemicals again.

Ingredients:
– Fractionated Coconut Oil
– Distilled Water
– Gentle, All-Natural Baby Shampoo (Yes, tear-free too!)
– Neroli Essential Oil
Since natural ingredients tend to separate upon resting, please shake well before each use.
Handmade and handtested in small batches in downtown Reno, NV
Vegan | Vegetarian | Gluten-Free | Cruelty-Free
Tip: Remove your makeup from the outside-in, to protect the soft tissue around your eyes.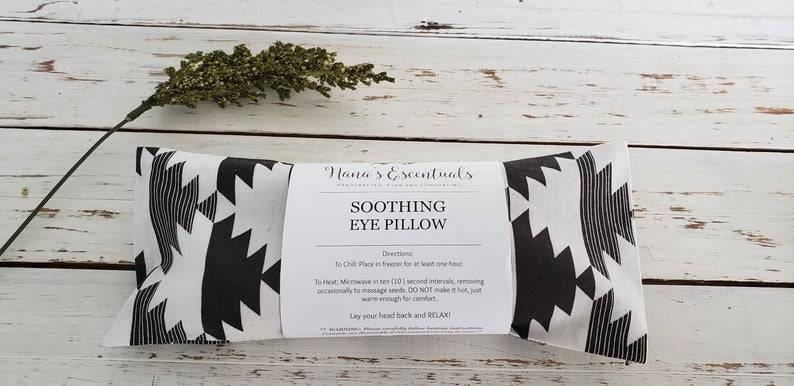 These are lovely handmade eye pillows are from a small women-owned business, Nana Essentials in North Carolina. They are the perfect aromatherapy treatment to relax, reduce stress, and quiet your mind. These pillows are the perfect size and weight to gently caress your brow, block out light, soothe tired eyes and alleviate headaches.
Flaxseed retains moisture and will maintain cool/warm temperatures longer than other fillers. Flaxseed will not have a burnt/stale smell. All pillow covers are 100% cotton. The outer cover can be removed and washed when desired. Spot clean the inner cover. There may be slight variations in the seams due to each being handmade. Each cotton pillow measures 4" by 9" and is filled with flaxseed and lavendar essential oil.
To Chill: Place the pillow in a plastic bag and leave in the freezer for at least an hour. The cool/cold temperature will last up to 30 minutes.
To Warm: Heat in the microwave for 10 seconds' intervals until the pillow is warm.
**These pillows are not intended to replace medical care but to aid in the relief of pain.
Tip: Fit this into your self care routine, you will wonder how you have gone this long without one. Bye world, time for my eye mask!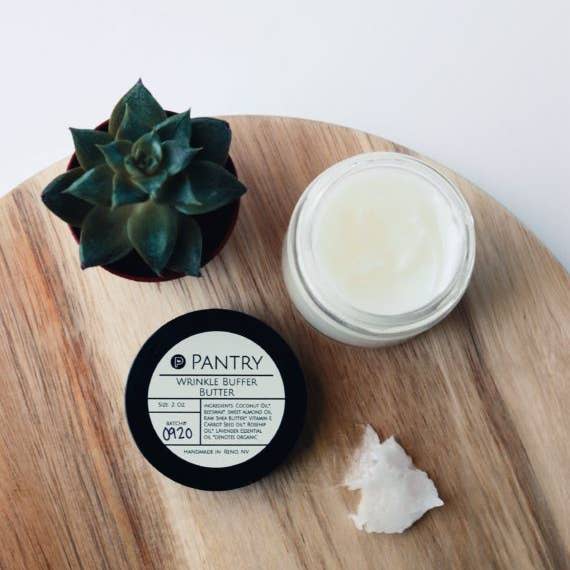 Battle back against crow's feet with this vitamin-rich Wrinkle Buffer Butter. A delicate blend of coconut oil, sweet almond oil, raw shea butter, vitamin e and pure essential oils, the WBB will brighten tired skin and feed it the nutrients it requires to keep looking young and healthy!
This product is hand-poured and free of parabens, sulphates, additives, and hazardous chemicals. All Pantry Products are handmade, hand-filled in small batches and only tested on human guinea pigs.
Ingredients: organic coconut oil, sweet almond oil, raw shea butter, organic beeswax, vitamin e, lavender essential oil.
Handmade and hand-tested in small batches in downtown Reno, NV
Vegetarian | Gluten-Free | Cruelty-Free
TIP: Use every evening after washing your face, and even apply in morning to tired eyes to soothe and soften.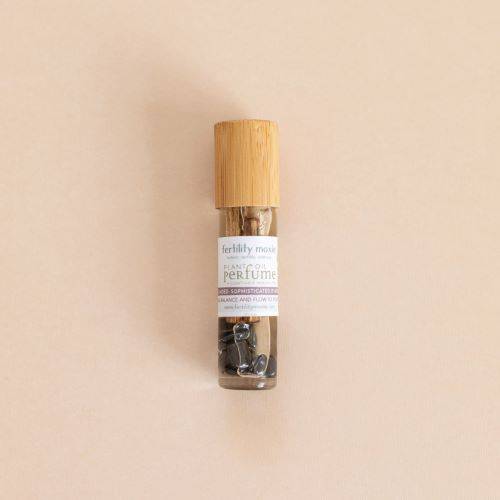 Scentsable Health Plant Oil Perfume - Grounded/Sophisticated Evergreen
Bring Balance & Flow to your Soul!

It is so hard to stay balanced when your dealing with women's health issues: Navigating our healthcare system, doing your own research, pain, fatigue, emotional ups and downs, and fear of the unknown.
The depth of being grounded manifests in these beautifully complex aromatics.

Aged Patchouli, which is sweeter smelling, and the strong coniferous tones of Cypress are uplifted and sweetened by Bergamont. A delicate touch of Geranium and covered in the soothing sweetness of Vanilla CO2 makes grounding your heart and mind to the present space so achievable!
Suggestions for use: Apply to pulse points (wrists, behind the ears, pit of throat, or heart center). Breathe and release, knowing you are supported. Reapply as desired, up to 3 times a day.
For vibrant, long-lasting aroma, store in a cool and dry location, away from heat and light. Please keep out of reach of children. For external use only. Our plant oil perfumes are handcrafted by a certified aromatherapist with your safety in mind, but please discontinue use if you notice any discomfort.
INGREDIENTS:
AGED PATCHOULI, BERGAMOT, CYPRESS (CUPRESSUS SEMPERVIRENS), GERANIUM AND VANILLA CO2
Tip: Apply to pulse points- behind ears, wrists and heart center to ground and relax.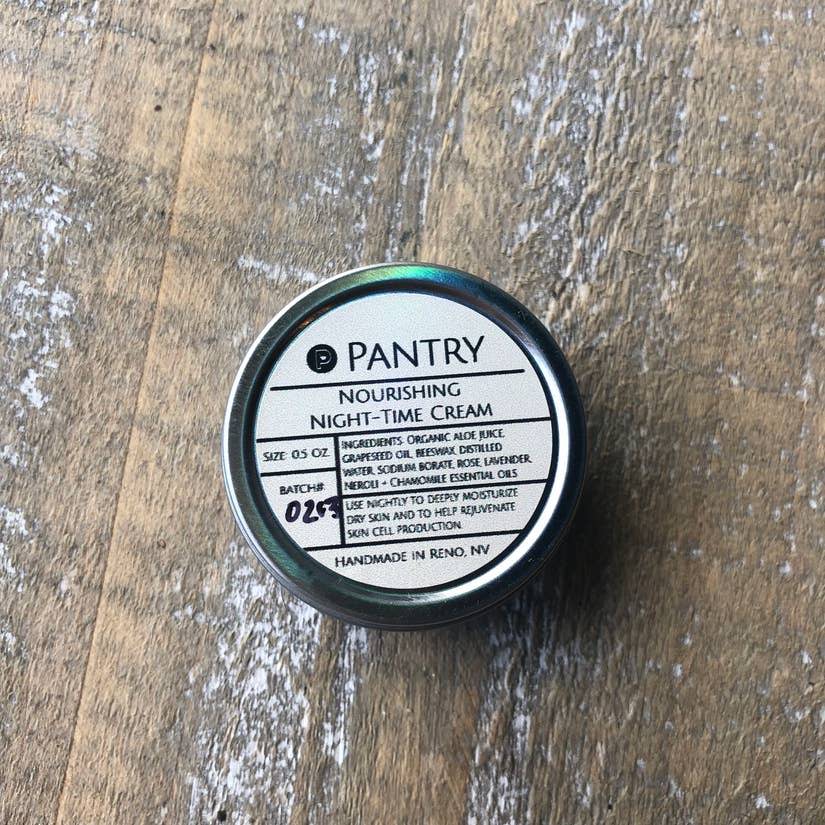 Pantry Nourishing Night Time Cream
This rich, emollient cream features aloe gel, rosehip oil, along with neroli, lavender, and chamomile essential oils. Rosehip oil is full of vitamins, antioxidants and essential fatty acids that are known to correct dark spots and hydrate dry, itchy skin, all while reducing scars and fine lines. Apply at night to fight signs of aging and awaken with skin that looks as fresh as you feel!
Each container is free of gluten, parabens, sulphates, additives, and hazardous chemicals. All Pantry Products are handmade, hand-filled, and only tested on human guinea pigs.
Handmade and hand-tested in small batches in downtown Reno, NV
Vegetarian | Gluten-Free | Cruelty-Free
Tip: I love this cream so much, I use it in the morning too!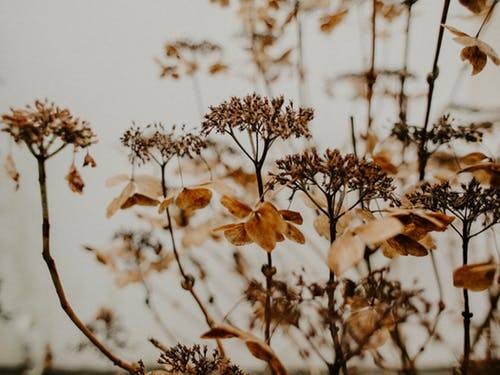 A fun little suprise will be in store for you! You can count on a all natural product-that's for sure!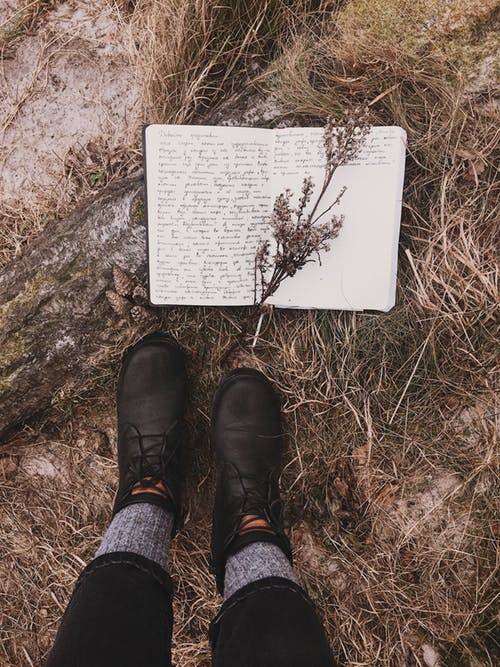 Holistic Women's Wellness Resources
Not only are we providing toxin-free & all natural products in your subscription box to improve your health, but we also provide you tips from holistic women's health resources. Professionals that can guide, educate, and support you through your holistic wellness journey. Whether it is PMS, infertility, endometriosis, acne, food sensitivity, or anxiety- there is a path to a healthier you! We also include beautiful self-care notes that will inspire, uplift and support your emotional well-being and growth.
Tip: Gratitude and meditation can change your brain and help you improve your ability to cope with many life stressors. You are the only one in control of your thoughts and self-care, put you first!